Skin Tag Removal in London
A skin tag is a piece of skin that sticks out from the rest of the skin. They are usually flesh-coloured or slightly darker and can vary in size from a few millimetres to a few centimetres.
Finding an unusual skin growth can be alarming, and it's always best to get them checked out by a consultant dermatologist.
The team at The Dermatology Clinic have lots of experience dealing with skin tags  – get in touch today to find out how we can help.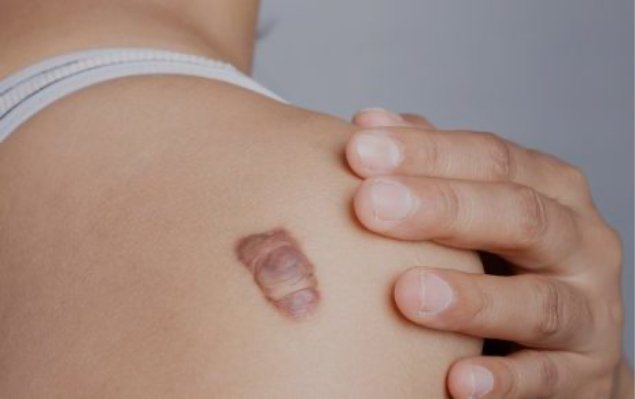 What causes skin tags?
From a medical perspective, skin tags are not dangerous and do not need to be removed unless they are causing discomfort. Estimates suggest that 50 per cent of adults may develop skin tags at some time, mostly in skin folds such as the armpits, neck and groin.
Your skin is composed of numerous cells, grouped into different tissues and distinct structural elements. Skin tag growths contain a number of these elements, including the protein known as collagen and blood vessels – not to mention the protruding outer skin layers themselves.
Although skin tags are a well-defined medical condition, they're not completely understood. Clinicians have identified several probable risk factors, including:
Having high resistance to insulin, such as people with type 2 diabetes,
Age
Being overweight or having excess skin folds that rub.
Prior exposure to the human papillomavirus (HPV) may also be a risk factor.
Surgical procedures for skin tags
Skin tags are generally harmless but can get in the way and be a nuisance, catching on clothing, particularly during exercise. This being the case it's good to know that removal of the skin tags is usually quite straightforward.
Once we have seen you in clinic and assessed the size and location of your skin tags, we can recommend the best way to remove them.
Cryotherapy
Smaller skin tags may respond well to cryotherapy. This is essentially freezing the tissue of the skin tag with liquid nitrogen. Cryotherapy may need more than one session to work.
Surgical removal
Smaller skin tags can be anaesthetised using an anaesthetic cream and then cut off, the base is treated with electrocautery to stop any bleeding.
Larger skin tags will need an injection of anaesthetic and then may also need to be stitched.
Getting Skin Tags Removed at The Dermatology Clinic London.
Skin tag removal should always occur in a reliable, professional setting. The GMC-registered Dermatologists here at the Dermatology Clinic London have the expertise and practical skills to make your experience as comfortable and safe as possible.
Skin Tag Removal Costs
The cost for an initial consultation is £275. Smaller skin tags may be able to be treated at the initial consultation using cryotherapy which costs £190 in addition to the consultation fee.
Aftercare for your Skin tag removal
Aftercare for skin tag removal is relatively simple. Your main goal should be to keep the area clean and dry by washing daily with warm water and soap.
Your doctor may also recommend an antibiotic or antiseptic to be applied to the area affected. While you're healing, you'll want to watch for signs of infection. Although our methods are specifically designed and performed to minimize these risks, proper care of any surgery site is essential.
Frequently asked questions